Happy New Year everyone!We're back from the holidays and we have some exciting new$ for you:To our friends & clients we're now offering a limited and rare Insiders Access investment opportunity at the highly anticipated Core Condos project byCentreCourt Developments (Karma, INDX).Core Condos is a superb project: Stunning architecture, fantastic location – by Eaton Centre, great floorplans and most importantly: very good prices:

Core is approx. $100/sqft cheaper than any other similar project in the core.

Location, floorplans, and incentive are superb. We also have a surprise for you, so read on!
Core Condos is located at 68 Shuter St., just East of Eaton Centre and Pantages, and, with only 24 storeys and 220 units, Core is destined to be highly requested from everyone working on King and Bay, Government of Ontario, St. Mikes Hospital and Ryerson students.
only 10% deposit in the 1st year
FREE storage locker (value of $5,000)
FREE option to assign (condition of 95% sold and under construction)
Cap on development levies:
$3,900 for studio and 1 bedroom units
$5,000 for 2 bedroom units
Parking available for all units
Studio $234,900 up
1-Bedroom $274,900 up
1-Bedroom + Den $314,900 up
2-Bedroom + Den $424,900 up
+ for the first time, I am offering FREE, One Year Property Management services to all my buyers. 
The first year can be complex and time consuming. Let a professional manage your investment. So sit back and watch me work. I'll teach you.
Download Investor Package:
Understand, this is not just another condo project. It is a joint effort by some of Toronto's leading developers, architects and designers to create an superb product that will appreciate in value as quickly as possible. We have been selling quickly and we anticipate the project to sell close to 100 units this week alone. In fact, it may sell out and never open to the public. The sell-out projects tend to do very well once built usually awarding investors with higher gains.
The Insider Sale is over Jan 31, 2014. After that, prices go up by 5-10% typically,Lockers will cost $5,000, and the rest of the perks are gone, too. That's how it works.
One more thing: in 2014, I want to meet new people and connect with old friends. So, lunch is on me! have a questions regarding real estate? get in touch and we'll discuss over lunch. It's always more fun this way!
OK, enough talk, let's get to work! -Yossi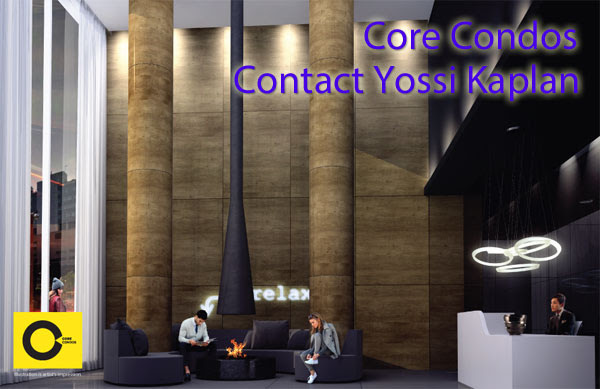 +Yossi Kaplan 

 Toronto's Expert Realtor
Condos • Homes • Land
 416.479.4241
BUY | SELL | ASSIGN | INVEST
UrbanRealtyToronto.com
TorontoCondosForSale.com
YorkvilleLuxuryRealEstate.com
BohemianEmbassyCondos.com
RadioCityCondos.com